Discover more from SaveChinatownYVR
Join the fight to Save Chinatown YVR. Sign up to stay up-to-date with the latest news.
Over 2,000 subscribers
Chinese School is back in session on Oct 21!
Learn Chinese and reclaim the Chinatown Plaza Mall together
Chinese School was our first event of the occupy 105 Keefer series this summer, and we're bringing it back again! This time, we're trying something new and we're going to reclaim the city-owned Chinatown Plaza Mall (yes, the same mall where the management called the police on community seniors doing tai chi)
Join us for Chinese School at Chinatown Plaza Mall where Mark Lee 阿聰 ("Ah Chung") of Onion Language Centre will teach you Chinese language and phrases centred around food. Buy some lunch, support the local businesses, and let's lunch and learn together.
This is a free family-friendly event where all ages are welcome. There is seating in the food court area for customers, and Chrysanthemum tea 菊花茶 (for Double Ninth Festival 重陽節) will be provided, so come on down to Chinatown, buy your lunch, and learn Chinese!
When: Sunday, July 9 at 2 to 4pm
Where: Chinatown Plaza Mall (Food court)
Cost: $5 to $20 to buy food (Free lesson!)
Family-friendly. All ages welcome.
---
Photos from Tea & Paint at Sun Yat-Sen Park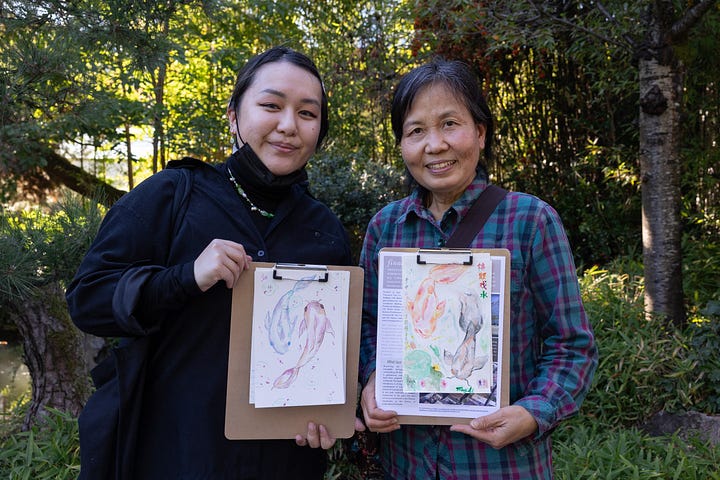 ---
More ways to help